Near Dark (1987)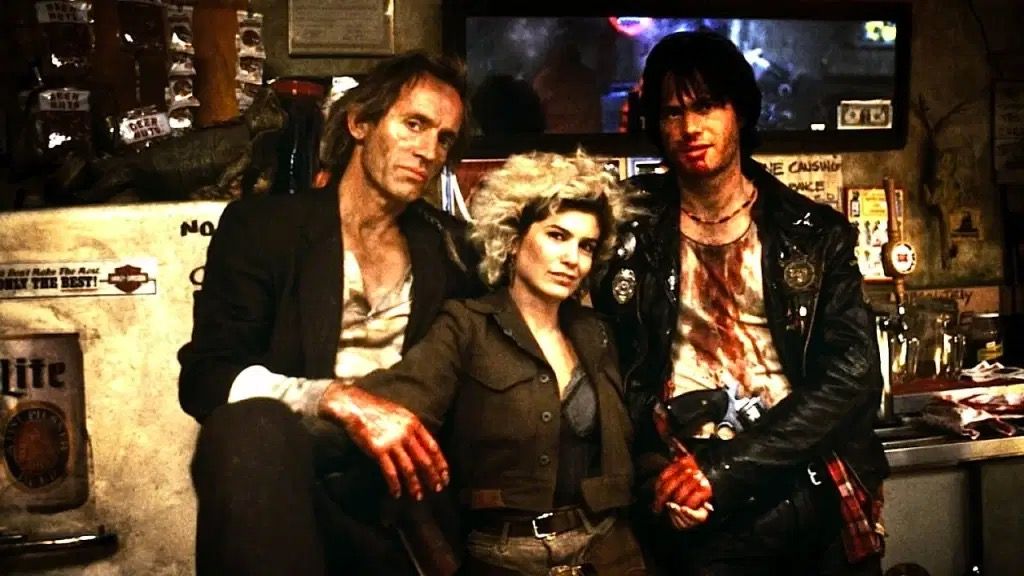 I joined the trial version of "AMC+", a streaming service, just so I could watch Near Dark, a 1987 dark "neo-western" vampire movie that I've been wanting to watch but never had. Notable elements:
It was released a year after Aliens and stars three Aliens actors: Lance Henriksen (Bishop), Bill Paxton (Hudson), and Jenette Goldstein (Vasquez). In a nod to that other film, at one point the characters pass by a movie theater with Aliens on the billboard.
I got vibes of both John Carpenter's Vampires and Tarantino movies in general, all of which came after this film. Would not be surprised if this film was an influence.
Pretty decent film although the nights are apparently two hours long in this part of the country and the vampires are surprised by the dawn every damn time.
Worst part of the film was a long 10-15 minute sequence where the vampire gang invades a small country bar and starts toying with and killing the handful of people there. It just felt like unnecessary sadism porn. IMO just fast forward that part.
My rating: B-